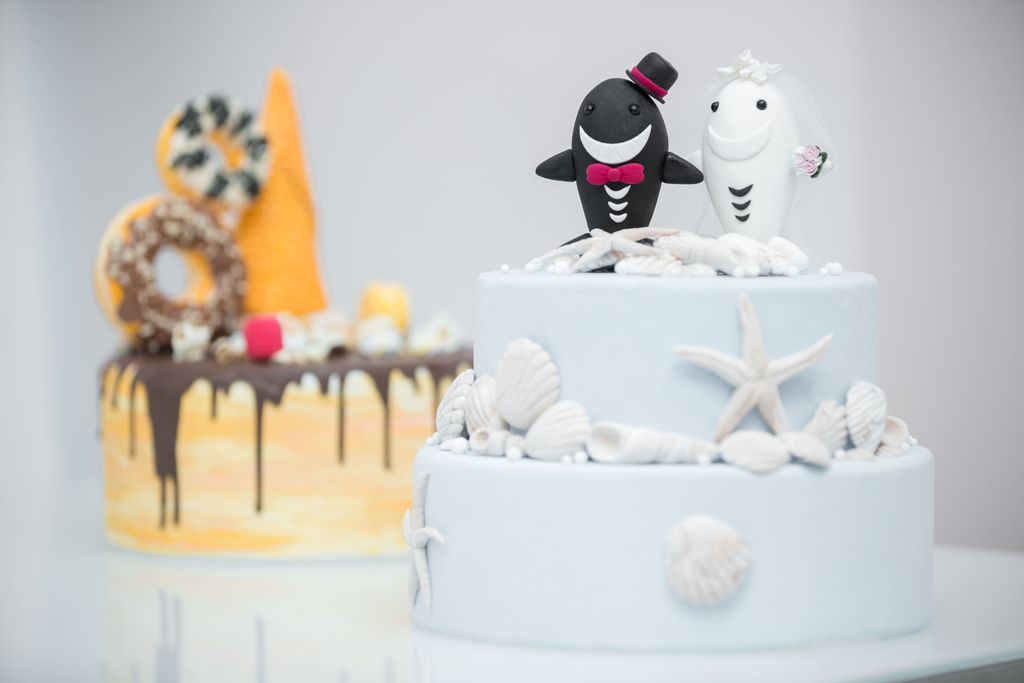 Wedding Sharks Cake Topper
This is a pre-order item, and requires 14 business days processing time.
Get your wedding cake topper personalised with our handcrafted clay sharks couple as the beautiful bride and bridegroom. This cake topper can be kept as a sweet remembrance of your special day. Comes with a round flat base made from clay, with various sea shells on the base as decorations.
Materials: Non-Toxic Clay (Japan)
Height : 10.5cm height
Width : 13.5cm
Diameter : +- 16cm
---