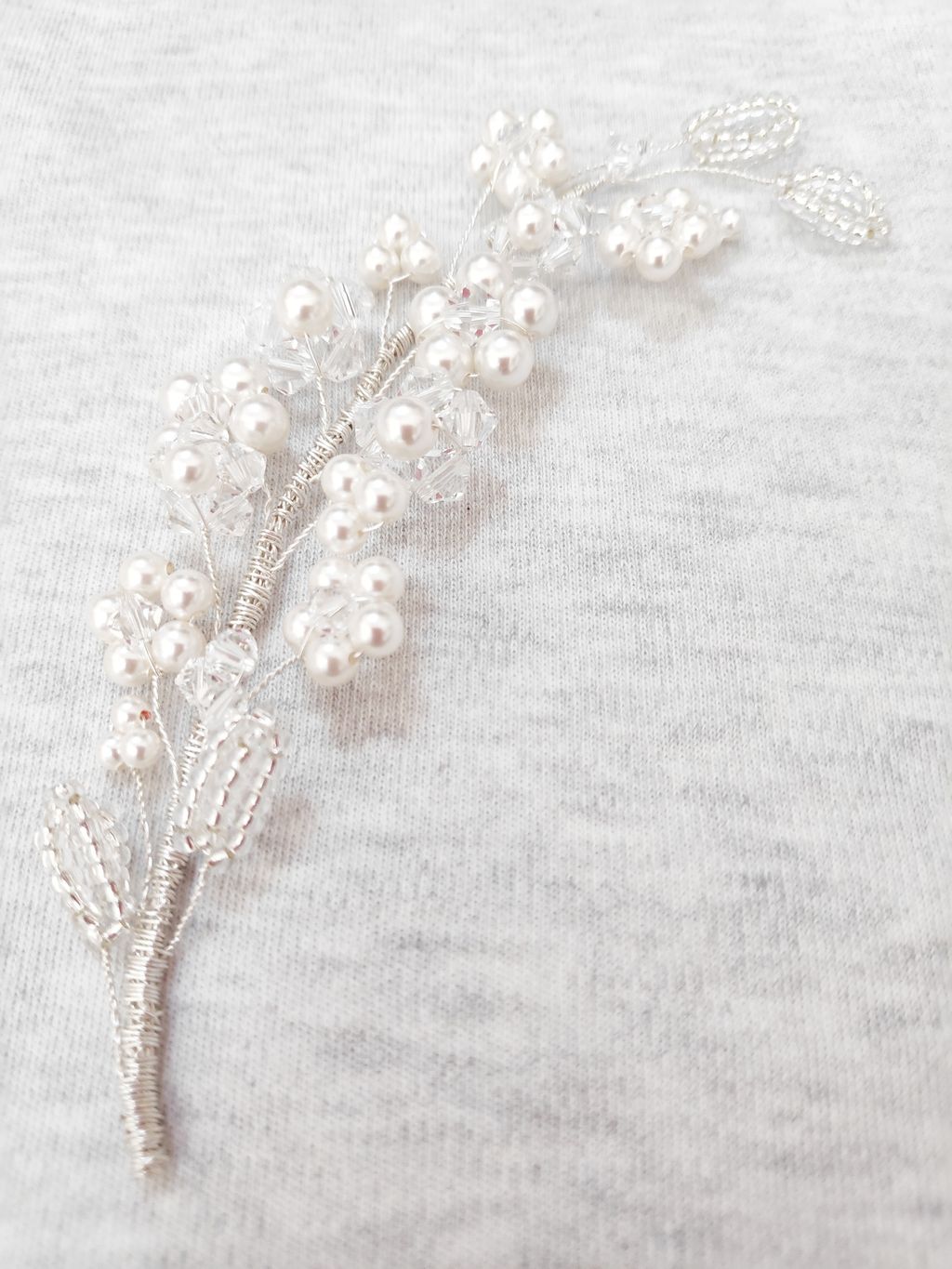 Eiden Bridal Hairvine
This is a pre-order item, and requires 14 business days processing time.

Delicately wired flowers in swarovski pearls and crystals into a single branch. Pin this on your bridal hairdo - for buns, overlay with your wedding veil or wear it at the side of your head. The possibilities are endless with this bridal hairvine.

We offer customisation - therefore, if you prefer this in gold wire or different coloured swarovski beads/crystals, please email us or use our contact us form, prior to making your purchase.

Care Notes: Please remember to attach your bridal hair accessory as the last step in your bridal hair styling. Avoid hair sprays or any hair gels, as this will dull the shine of the pearls and crystals.

Materials: Swarovski beads & crystals (various sizes), Non-tarnish silver wire.
Measurements: Length approximately 11cm
---